Historians have been debating this idea – the primary cause of the American Revolution – pretty much ever since it occurred over 200 years ago. Your job: read over the three main causes argued over by historians, and in your own words, explain which one is the most convincing. 
Economic: In examining the economic causes, historians have pointed to the damaging effects of the new emphasis that the British put on organizing their empire along mercantilist philosophies – meaning that the colonies exist only for the enrichment of the mother country and not for themselves.  Because of salutary neglect, the American colonies had been used to running things on their own – defying the Navigation Acts, printing their own money, paying very few taxes (26 to 1) – for almost 150 years.  These Navigation Acts and other laws prevented American colonists from competing with British goods on the same playing field – American goods were taxed at a higher rate than British goods (don't forget the Hat Act of 1700).  After King George's War in 1748, and especially after the French and Indian War (1754-1763), the British began to flex their economic muscle to squeeze more money from the colonists through things like the Sugar Act and the Townsend Acts.  One of the things that was growing by 1770 was intra-colonial trade which accounted for almost 20% of the goods shipped out of New York (these things shipped to other American colonies included rum, manufactured products, refined sugar, and food).  Britain appeared to want to limit this trade as well, b/c it didn't enrich the home country.
– Post French and Indian War acts like the Sugar, Stamp, Townsend, and Tea acts all appared to limit o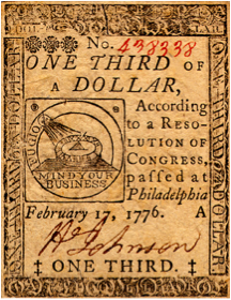 r cut out colonial businessmen.  For instance, the Sugar Act raised prices on refined sugar which was used in the production of rum, 60% of which went to the colonies or West Indies.  Under the Townsend Acts, the new Board of Commons in Boston virtually put an end to smuggling, so struggling merchants organized a boycott movement in 1768.  Merchants from Philadelphia and New York joined the non-importation movement in addition to some southern colonies.
– Also, we mentioned that the colonists were cash-strapped / poor because they paid for English goods with gold and silver, so that states resorted to printing their own paper money.  In fact, many merchants and upper class folks were in debt to English merchants, and with the Parliament taxing or limiting colonists' work, they had a difficult time paying their debts.
Social / Cultural: For social reasons, while the economy grew rapidly, not everyone was sharing in its bounty.  In the 1770s, the top 20% of the population owned about two thirds of the colonies' wealth, while the bottom 20% owned only 1%.  Indentured servants made up part of that bottom 20% and were more often landless workers either finding jobs as tenant farmers or factory workers in the cities.  These workers were not happy with the state of things and had hoped to get better farm land from the eastern, more populous side of their colony but were shut out.  So they had to move west into the frontier to find arable (farming) land.  Since there was little land available, many of these would-be farmers moved to the cities looking for work.  In Boston, these unemployed workers vented their grievances at town hall meetings and were able by sheer numbers to out vote the "Gentlemen, Merchants, Substantial Traders and all the better part of the Inhabitants" (Zinn 60).  Historian Howard Zinn stated that men like James Otis and Sam Adams used this lower-class resentment to fuel a revolutionary fire against the British and upper class politicians beginning in the early 1760s.  In other cities, working class men demanded open meetings and roll-call votes to find out how their representatives were voting to make sure that their demands were being met.  There was a full-blown class warfare, it seems, between those who were associated with the British (usually upper class) and the middle and working classes (pro-colonies).  The British soldiers located in Boston may have inadvertantly sparked the Boston Massacre b/c they were competing with unemployed colonists for jobs (apparently the British military pay wasn't great and there was lots of spare time).  But, the passions of the poor and middle class were apparently greater than the wealthy colonists like Adams and Otis who tried to control them, because marches and protests would often get violent and potentially bloody.  Men like Adams and Otis who tried to utilize the poor's anger against the pro-British rich only seemed to pour gasoline on smoldering embers. 
– Even in the countryside, rebellions were popping up led by the poor against the wealthy.  The Paxton Boys of western Pennsylvania marched on the capitol in 1763, Philadelphia, to air their grievances, were prepared to torch the city, and did not leave until they were calmed down by Ben Franklin himself.  In 1771, North Carolina's Regulators were white farmers and tenant farmers who had organized against "wealthy and corrupt officials" and wanted to "democratize local government  in their counties" (Zinn 63).  The Regulators hated the existing tax system and blamed the rich for its structure.  This turned into a full pitched battle in May 1771 when the state militia defeated several thousand Regulators, after which six Regulators were hanged for treason.
– Though this may seem like an economic argument between the haves and the have-nots, it really focused on the lack of opportunity that new immigrants sought and natural-born colonists had sought since they'd been born here.  The massive gap between the rich and poor may have contributed to this, but so did the lack of political representation for the poor.
Political:  The biggest argument here revolves around "no taxation without representation".  In much of the colonists' writings from this time period, that the colonists felt that Parliament's taxation was unconstitutional b/c the colonists had no representation in Parliament.  Also, in the Stamp Act document (and subsequent pamphlets and speeches), the Stamp Act Congress reasserted their own rights as Englishmen even though they didn't live within Great Britain – the right to trial by jury, right to representative democracy, and other such liberties and rights. The taxes themselves were not very great (and by comparison to the British people themselves), but many, including Samuel Adams, felt that these taxes were but a slippery slope on which more burdensome laws would pour down upon the colonists. 
– The Quebec Act, in 1774, was seen as another slippery slope law.  Though Parliament was well-intentioned with this law, it preserved the French Canadians their right to practice their religion and other rights that they had been accustomed to.  However, the right to trial by jury was not one of those rights, and the American colonists saw the Quebec Act as fencing them in with Catholics, and felt that their right to a trial was in jeopardy.
– Enlightenment ideas, like those of John Locke's natural rights and social compact, began to filter over to the colonies.  A new attitude towards government emerged, one that any government was formed by the people who were ruled by it, and that the government got its power from those same people.  John Locke's idea about an abusive government that can be removed from power by the people was one that was adopted by Thomas Jefferson and others.  Also, Locke's idea on natural rights was well-received by the colonists and was enshrined in the Declaration of Independence.
Pick only one of these three and make a persuasive argument for it to be the primary cause of the Revolutionary War. Feel free when answering to explain why you think the other two causes aren't as important. 
3
50 words minimum.  Due on Tuesday, Sept. 10 by class time.