Race is a multi-layered film about a famous African American athlete, Jesse Owens, coming into his own on the Ohio State University track team, running the 100 and 200 yard dashes and doing the long jump as well. He encounters much bigotry and racism as he struggles to establish himself as the #1 college athlete in the country, and then the #1 athlete in the world.  However, the Olympics in 1936 are held in Berlin, and Hitler hopes to make those games the showcase for German / Aryan superiority.  Owens shatters that myth by winning four gold medals.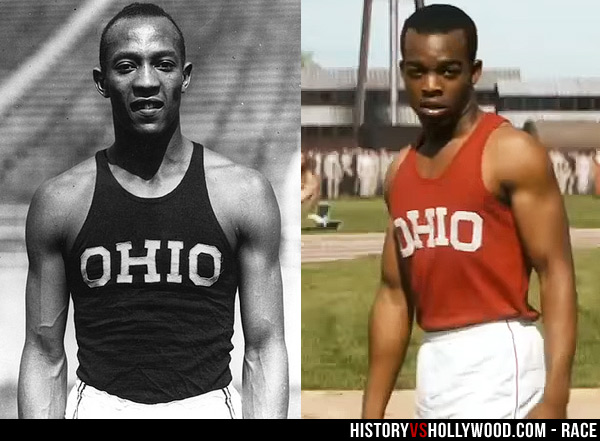 Please answer three of the following questions:
Describe Jesse's relationship with his coach, Larry Snyder.  Is Larry racist?  What drives Larry to push Jesse to do great things?
How does Jesse's relationship with German long jumper Luz transcend the racial and political tensions of the Olympic Games in 1936?
Describe examples of the racism that Jesse and other black athletes faced in both Ohio in the 1930s and in Berlin in 1936.
Describe the conflict between the German filmmaker, Leni Riefenstahl and German Minister of Propaganda, Joseph Goebbels.  Why is there tension between Riefenstahl and Goebbels?
How does the film portray Jesse Owens as a complex character?  Use specific examples from the film.
Examine the multiple meanings of the word, race, included in this film.  Use specific examples from the film.
Minimum 300 words for all three answers combined.  Due by Thursday, May 11 by 11:59 p.m.
Fact-checking the movie – https://www.historyvshollywood.com/reelfaces/race/